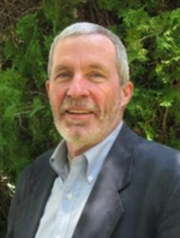 Affiliations: FUEGO, Fireball International
Bio: 
Fire, Remote Sensing, Mapping, and Related Capabilities
10 years of on-the-ground fire-fighting experience for Cal Fire, USFS, and local governments including helitak, apparatus engine, captain.
20 years airborne fire mapping, tactical and strategic fire behavior analysis effectively communicated to Incident Management Team.
Airborne sensor system design, construction, and use across many science and operational disciplines, across all wavelengths, and across all aircraft types and sizes.
Plant eco-physiology, particularly wet relations and photosynthesis.
Practical applications of science and business start-ups.
Talks: Intelligence in Fire Management
Publications: 
Homepage: https://www.linkedin.com/in/tim-ball-1832a824
Email: tim@fireballit.com